Fiduciary Oversight
Hermes Econometrics works with Registered Reps to assist them in better managing their fiduciary obligations with respect to retirement accounts by implementing a disciplined, fee-based investment process.
Effective June 9, 2017, the U.S. Department of Labor imposed a fiduciary standard that requires stewards of retirement savings accounts to act in their clients' best interest. While the fate of the standard is in flux, the SEC and state governments are moving to impose more stringent standards on financial advice, with greater emphasis on fiduciary care.
Hermes Econometrics provides a means of compliance with the advisors' fiduciary duty through its focus on risk-managed investing - adhering to the Impartial Conduct Standards and "Prudent Investor" requirements.
Active Management of Client Portfolios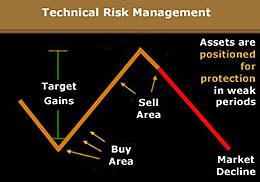 Hermes Econometrics' approach to investing provides continuing oversight of investments and management of risk.
- Our mathematical, rules-based investment process adheres to the concept of Impartial Conduct Standards.
- We are a Level-Fee Fiduciary, streamlining the Best Interest Contract Exemption - compensation is provided on the basis of a fixed percentage of the value of the assets.
- Hermes' processes and procedures used to make investment decisions are demonstrated and documented.
- Our goal is always to act in the best interest of clients - maintaining a duty of loyalty and care, placing the interest of clients first.
- We seek best execution of clients' trades - striving to provide the best combination of low cost and efficient execution.
- We do not have "custody" of assets under Rule 206(4)-2 of the Investment Advisers Act of 1940.
Utilize Hermes Econometrics in the management of your clients' assets.